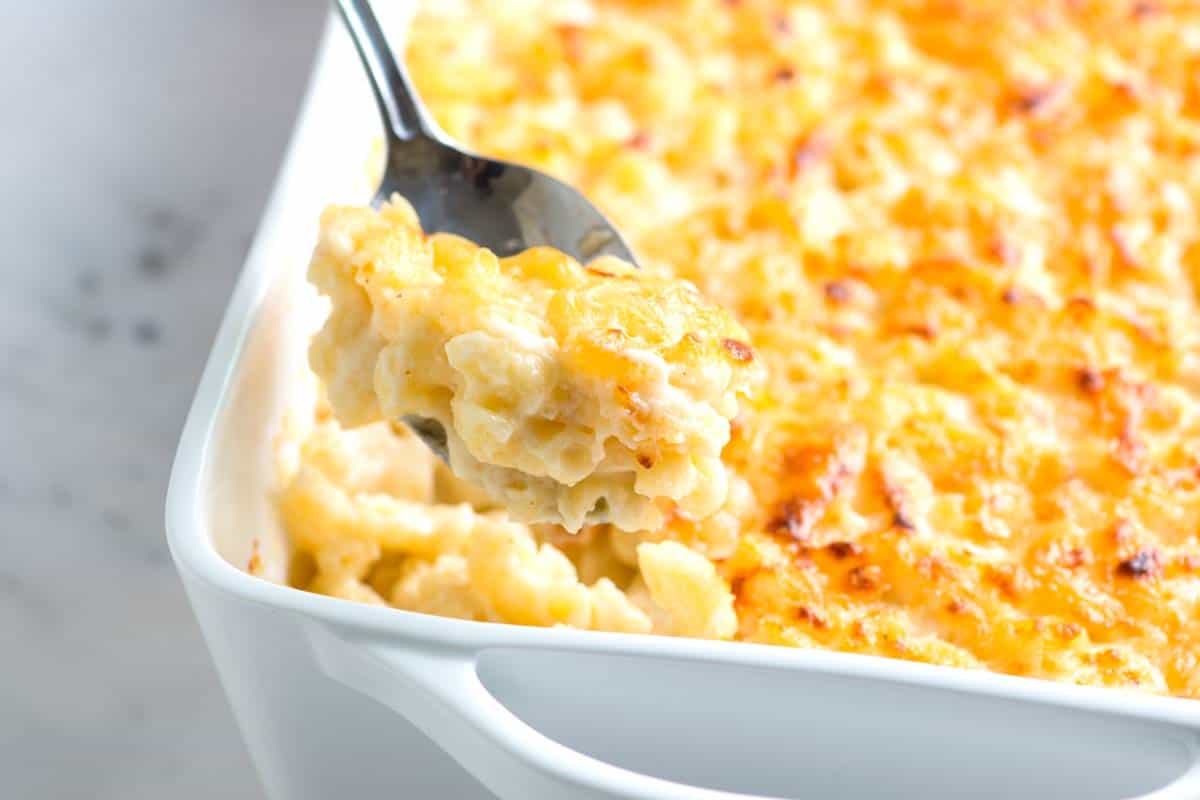 Everyone calls it 'macaroni cheese' but any short pasta will work for this classic dis – fusilli or penne are probably the best substitutes.  If you are using gluten free pasta try to get corn or buckwheat pasta. many of the GF pastas available are rice-based and that one has a lamentable habit of 'overcooking' very quickly.
As with frittata there has to be a few thousand variations on the Mac Cheese theme but here is a basic to start you off.
Ingredients
2 tbsp Butter
3 tbsp plain flour
500ml whole milk
300g grated mature cheddar
1 tsp English mustard  powder
350g spiral or other short pasta
Method
Heat oven to 200C/fan 180C/gas 6.
Boil 350g spiral or short pasta for 2 mins less than stated on the pack, then drain well
Melt 2 tbsp butter in a saucepan.
Add 1 tsp English mustard powder, cook for 1 min, then stir in 3 tbsp plain flour.
Cook for 1 min more, then gradually whisk in 500ml whole milk until you have a lump-free sauce. Simmer for 5 mins, whisking all the time until thickened.
Take off the heat, then stir in 250g grated mature cheddar
Stir the pasta and some seasoning into the cheesy sauce.
Tip into a large ovenproof dish, or 4 individual dishes.
Scatter with remaining 50g grated cheese, then bake for 20 mins until crisp and golden.
Variations to try
Partially-cooked broccoli  (or any non-root crop veg you care to mention)
Grilled bacon pieces
Ham
Chorizo
Caramelised onion
Jalepeno chillis (go easy on this one!)
add some paprika to the cheese sauce – or garlic – or a little curry paste
note image used is stock photo