I have seen so many memes this past few weeks along the line of
Worried about self isolating?
Stockpile my books…
Yes it's a little cruel, but  the corona virus memes are coming thick and fast all over social media because it's what we Brits do in times of looming difficulty, being both self deprecating and cynical, world experts in the arts of understatement and irony.
(Can I say here you could so worse than my Bunch Courtney Investigations?  🙂  )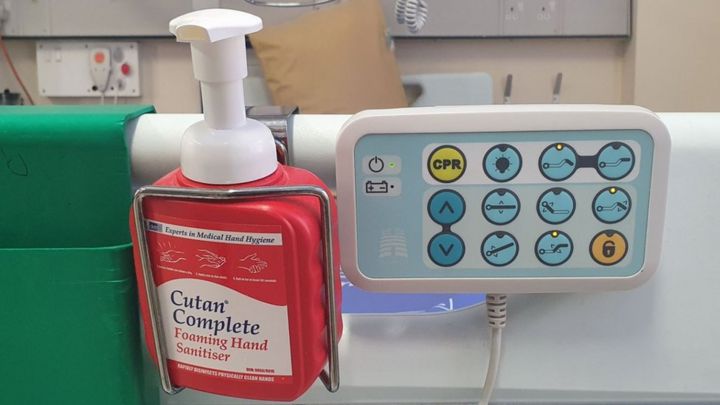 I would have added stoical to the mix but given the reports of panic-buying of such things as face masks, hand gels and toilet paper, and even reported theft of hand sanitizer gel from hospital bedsides,  one has to wonder about that.
In my research into stock piling for WW2 it's an issue that I am quite familiar with. From February 1942, when oils and fats used in soap manufacture were being  saved for food, soaps of all kinds became scarce. The ration of soap at its height was four coupons each month.  Small tablet of toilet-soap =1 coupon; Large tablet =2 coupons; Small packet of powder =1 coupon, Large packet =2 coupon; Half-Bar of household soap =2 coupons.
A little basic research into the current situation facing a different enemy has come up with the following.
WHO has issued the advice that facemasks are only needed if you are taking care of a person with suspected 2019-nCoV infection or that you are coughing or sneezing, and are only effective only when used in combination with frequent hand-cleaning with alcohol-based hand rub or, more efficiently, soap and water. NHS and Public Health England tell us that hand sanitizers need to be a minimum of 60% alcohol content – but that hand washing is more effective and here is where the message is being distorted. Yes washing hands is a vital part of combating the spread, but it is rinsing for 20 seconds, to wash away the viruses, that is the more important part!
And on the subject of toilet rolls?
My research into WW2 habits of hording in response to shortages, coupled with my natural cynicism, has me wondering on that score.
Yes people are buying an extra pack here and there. But seeing one picture of one man with two supermarket trolleys so piled with toilet rolls he can barely see over them I had to wonder about his motives for buying it in industrial quantities. Black market bog rolls?  It could happen.
Meanwhile…
Keep Calm
&
Carry On
Stockpiling Those
Bunch Courtney Books!