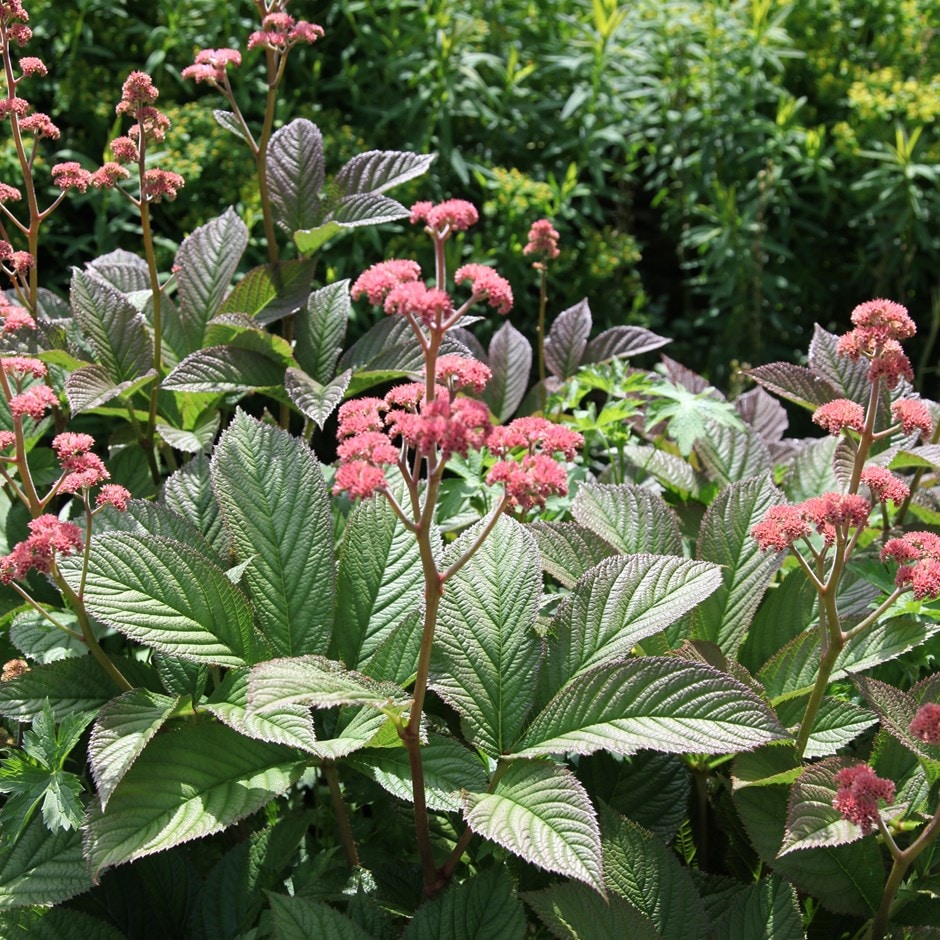 Okay – maybe I exaggerate but came across my gardening nemesis today and the gloves are off!
I had a large pot of Rodgersia pinnata that was been looking a little sad last season. It was a plant that I brought with me when we moved house and the only one that I have not repotted since then.
I had promised a section to my friend Misha and it seemed like an ideal day to take that task on.
Rodgersia is quite a striking plant with star-shaped flowers that appear in mid- and late summer. It has deeply divided leaves that look a little like a horse chestnut and likes sun or partial shade and moist conditions. It grows well beside ponds but does well on pots provided you keep it well watered.
On tipping out the pot today I was aghast at the presence of…  shock horror! Vine weevil grubs!
These are the scourge of any pot garden.
They eat the roots of your prize plants and the first you know about it is that you poor shrubs fall over and die!
My first task was to pick as many as I could see out of the compost, put them into a plastic tray, and left them out for the robin to feast on. The old compost was binned.
Then I washed the roots thoroughly before re-potting them.
Fortunately there seemed to be a lot of roots still so  I think the plants will survive.
My next task will be to buy some liquid weevil killer and treat all of my pots.  I really hate using chemicals in the garden and this is the only time I resort to such things, but vine weevils are such voracious and destructive beasties that I feel I have little option.